agenda
Current Reflections on EU Anti-Discrimination Law
Online - 02–03.02.2021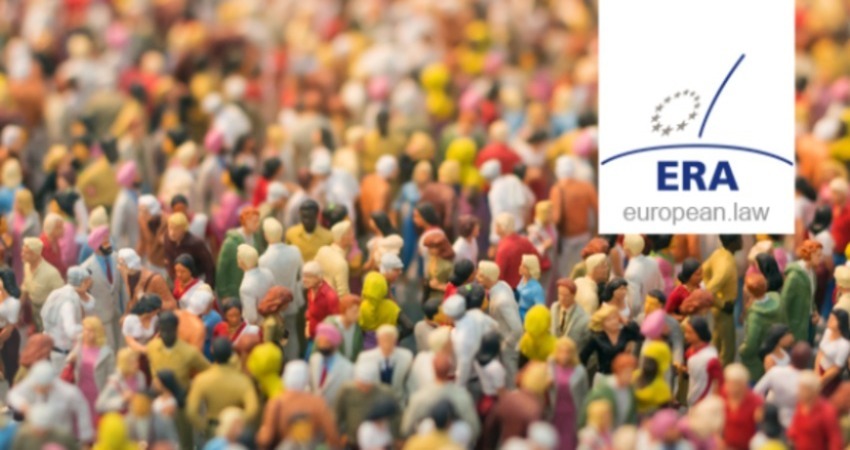 Nell'ambito del Programma EU Rights, Equality and Citizenship Programme, la Academy of European Law  organizza un seminario gratuito on line per professori e ricercatori universitari sul diritto antidiscriminatorio europeo.
Il numero dei posti è limitato e la partecipazione è soggetta a una procedura selettiva. Termine per la domanda di partecipazione: 15 gennaio 2021.
Temi principali:
COVID-19 and vulnerable groups
CJEU and ECtHR anti-discrimination case law
Artificial intelligence and the impact on discrimination law
Hate speech
Rainbow families
Transgender rights.
Speakers:
Robin Allen QC, Cloisters Chambers, London
Prof Olivier De Schutter, University of Louvain; UN Special Rapporteur on Extreme Poverty and Human Rights
Prof Delia Ferri, Faculty of Law, Maynooth University
Prof Janneke Gerards, Professor of Fundamental Rights Law; Utrecht University
Elisabeth Greif, Associate Professor, Institute of Legal Gender Studies, Johannes Kepler University of Linz
Prof Beryl ter Haar, Head of the Centre on International and European Labour Law Studies (CIELLS), University of Warsaw
Prof Philipp Hacker, Chair for Law and Ethics of the Digital Society, European University Viadrina, Frankfurt (Oder)
Prof Elise Muir, Head of the Department for International and European Law, Head of the Institute for European Law, KU Leuven
Prof Colm O'Cinneide, Professor of Constitutional and Human Rights Law at University College London (UCL)
Prof David B. Oppenheimer, Clinical Professor of Law, Berkeley School of Law, University of California.
Lingua del seminario: Inglese.
Per maggiori dettagli clicca qui.